Collection: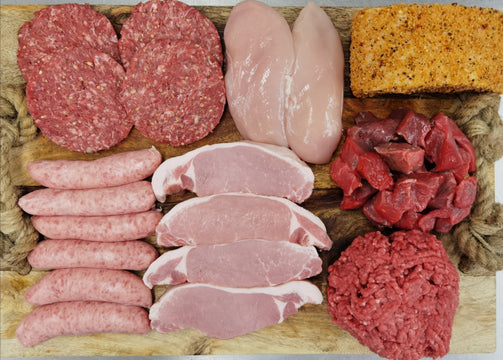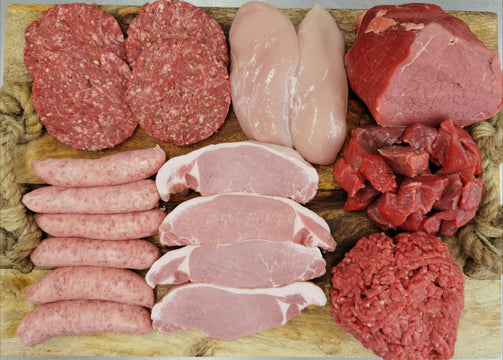 Collection:
Weekly Family Pack
Weekly Family Pack
Vendor

Johnson's of Thirsk

Regular price

Sale price

£30.00
Tax included.
The Johnson's of Thirsk 'Weekly Family Pack' contains all the staples you need to get you through a long week with delicious, nutritious, locally-sourced meals. 
Featuring a selection of quality cuts covering breakfast, midweek meals and Sunday roasts.
Contents
1 x Peppered Pork Roasting Joint OR Yorkshire Topside of Beef
1 x 500g Chicken Breasts
4 x Beef Burgers
4 x 160g Pork Escalopes
6 x Traditional Yorkshire Pork Sausages
500g Minced Beef
500g Diced Stewing Steak
Product Information
This. If you're looking for a 'Gluten-Free' option, we have a Gluten Free Weekly Family Pack, too.